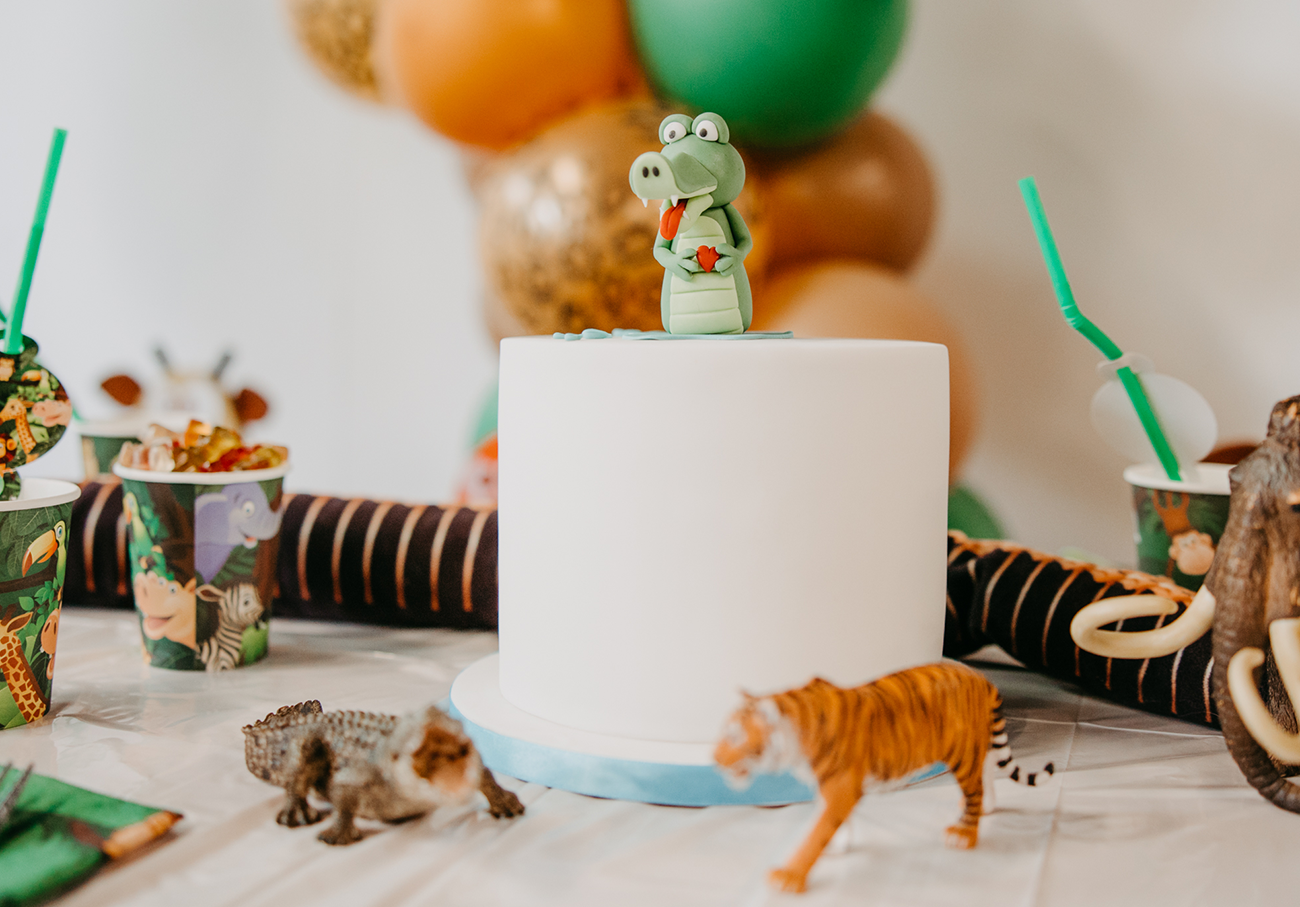 Foodwaste at a kid's birthday party
Hand on heart: How often are you torn between healthy snacks and soul food while planning food for the kids' party? Cake, chocolate, chips, gummy worms, sausages – the kids love them! What's "missing" from the list? Fruit plates, vegetable sticks, cucumber crocodiles, monsters made of apple slices and banana pieces. Healthy eating vs. binge-eating: at the party, you'd like to avoid the discussion about chocolate or apple with the kids. A compromise is needed: candy bar & junk food. And both in excess, so that no one starves within 3 hours of party time. Who knows it?
At the end of the party, experience has taught us that most of the food ends up in the garbage disposal: there was just too much of it, and the kids didn't feel like eating the healthy option anyway when there are chips to snack on as an alternative. Nobody has a Tupperware box with them, neither do they have foil, and after a exhausting party you honestly don't feel like packing everything up again. It makes your heart bleed when untouched plates of food and whole pieces of cake end up in the trash container.
Years of party experience have shown that you can make a valuable contribution to preventing food waste after your party with these tips:
The kids usually don't have time to eat on party day. Playing, romping, presents and so many impressions are in the spotlight. Already at home while planning the party, choose quantities wisely and prepare for the sharing and dealing with leftovers with Tupperware, foil, etc.